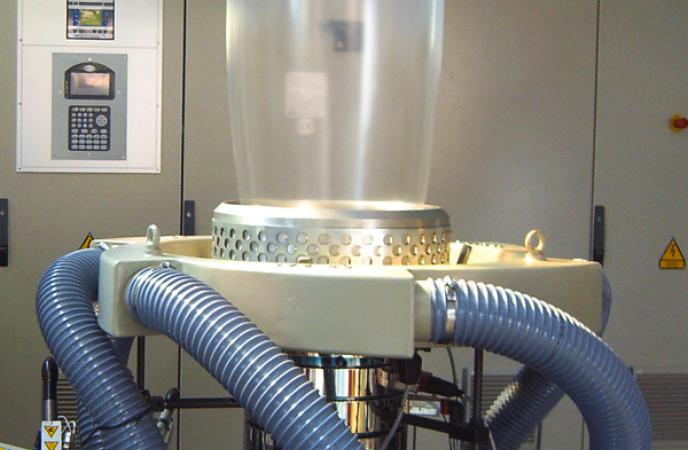 Share this content
The new utility for coextrusion
"Coexport" is born to satisfy the market's increasing demand for coex lines
dedicated to the processing of multilayer films made of polyolefins and biodegradable materials with increased quality and technological standard, easy to install, with the capability for rapid production changes, efficient in various application fields, and with limited overall dimensions and power consumption.
In a word: with high profit.
The strong points of the "Coexport" line are the extrusion components which are at the top end of technology: extruders with A/C motors driven by inverter, screws with barrier profile, 3 layers extrusion heads with radial distribution and chromed internal surfaces, dies with interchangeable male.
High efficiency air ring with dual lip technology, bubble stability achieved over a wide diameter range with an internal bubble cooling system using cooling fans controlled via inverter.
The TA winder, characterized by its "user friendly" simplicity, is available for different line speeds up to a maximum of 150 m/min.
The operator's panel is a graphic intuitive and multi-language interface driven by PLC.
The line configuration enables to limit the overall dimensions.

Dosing system, corona treater, microperforator upon Customer's request.